Mitchell's Bar Mitzvah in Gambrinus Restaurant – Brooklyn, NY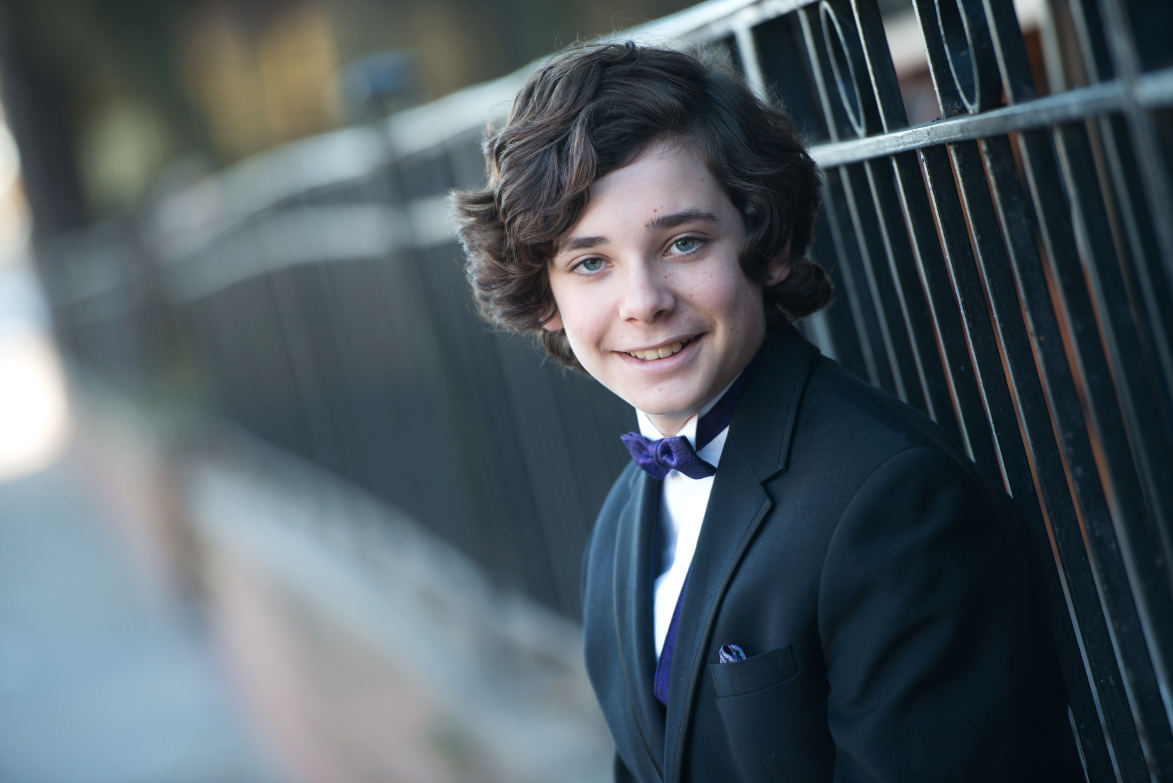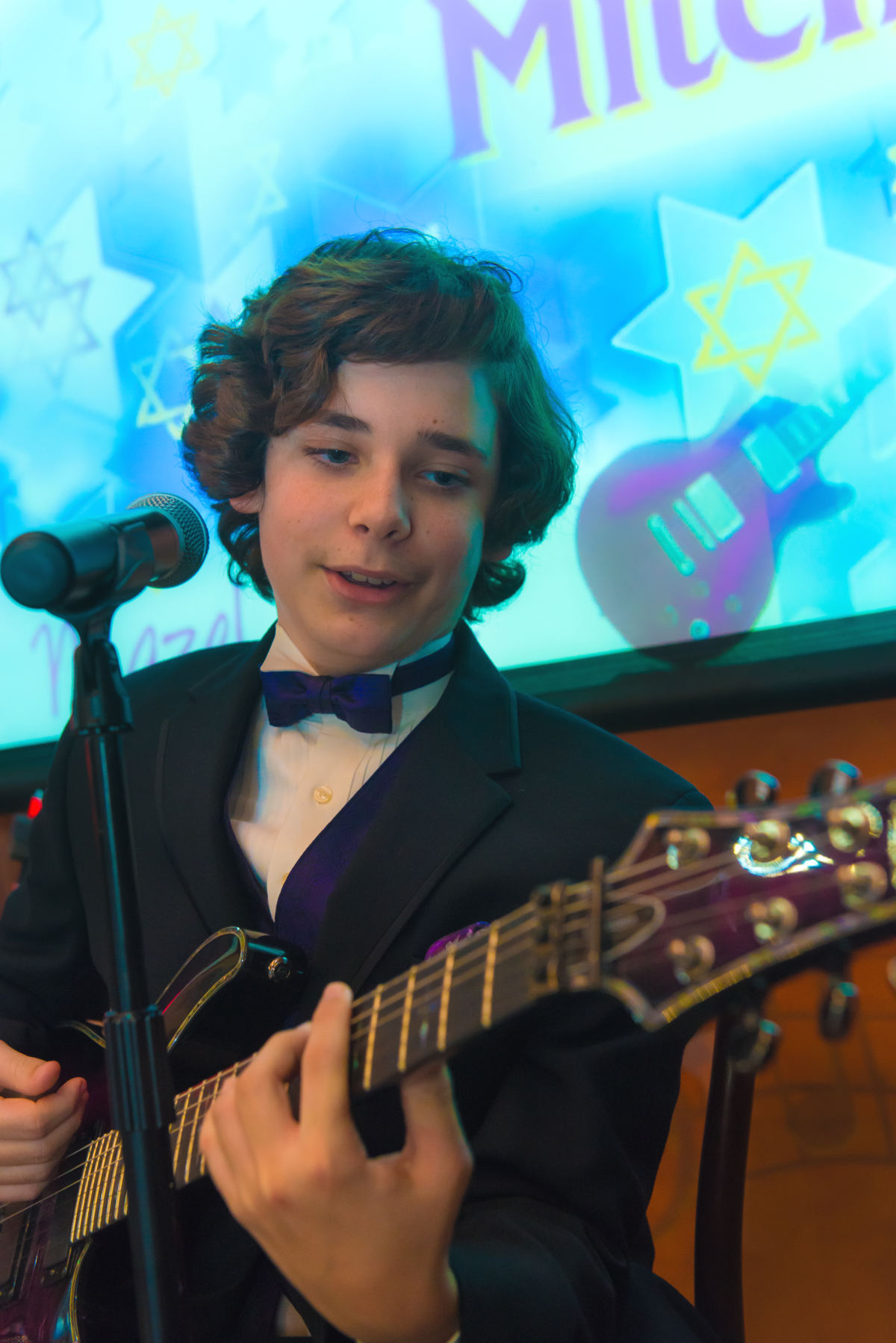 Mitchell's Bar-Mitzvah Party in November 2015.  Gambrinus on Brighton Beach in Brooklyn, NY has been around for a while & the decor is old world Russian which pairs well with it's traditional foods & music.  Mitchell's parents wanted to instill tradition & appreciation when celebrating his Bar-Mitzvah; values they live by.  The decorations were elegantly put together by his mother who is a designer, but in supporting Mitchell's love of the guitar had selected a special MC & singer for his party.  Their talent was clear & not a single person was sitting.  Mitchell also surprised his guests & us with a guitar solo that blew the socks off guests & had everyone singing along!  We enjoyed photographing guests in front of a backdrop that was custom made for him.  Party games & prizes also made the party a hit.  A few weeks before the party we prepared a super fun video which included photos of Mitchell growing up & a cool music video to show at the event. It was enjoyed by all, especially mom & dad who had tears of joy watching it!

My Bar- Mitzvah was this past November 2015, and it was one of the best days of my life. The party was in a restaurant that my parents have been going to all of their lives.  I didn't need a fancy hall.  Since we didn't have more than 50 people, it was a nice place with great food.  It looks like you're inside an old cruise ship, so that's pretty awesome too!  My mom surprised me with an MC & singer that were amazing!  I love music, so they blew everyone's mind & everyone danced all night.  I'm glad I could perform a guitar solo for everyone to show everyone just how much I love it!  I couldn't believe everyone sang along.  It was awesome!  I had a great backdrop & also had a very friendly & cool photographer that made it fun to take photos, which I don't normally enjoy.  I also had a super videographer that captured absolutely every second of my party.  When I watched the video I couldn't believe how nothing was missed.  Even when I took photos outside, the videographer got footage of that.  That was pretty cool!   The photographer & videographer made everyone smile & I am very happy they were there.  My mother did an amazing job planning this important day & I am grateful that nothing will be forgotten. Thank you so much to the guys at Viajoy!
Click for more information about Gambrinus restaurant in Brooklyn, NY, where Mitchell's party took place.